Organic Clay Sculpture by Marcel Wanders
Oh wow, I was peeling back through some older design inspirations and found this design.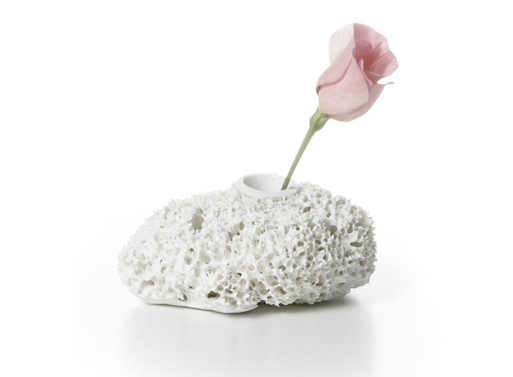 This vase is designed by Marcel Wanders, and you originally would have been able to purchase it from this website here:  http://www.gnr8.biz/spongevase.html but alas, it was a design that was around about in 2007!
Kris from over at betterlivingthroughdesign posted what Marcel Wanders had to say back in 2007:
"This piece is created by dipping a sponge form into fluid porcelain clay. After drying, the piece is fired in an oven where the sponge burns away leaving only the porcelain in its place. In this way porcelain products can be made without a mold."
The vase measures 2.5″ x 4″ in diameter. Gorgeous.